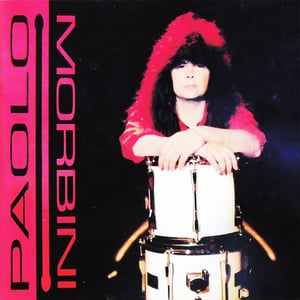 €

89.90
RARE VINYL CENTER is excited to announce the great rarities in rock music.
Band: PAOLO MORBINI
Titolo album: Same
Anno: 1993
Label: Pompa Music P.M.001
Formato: Full-length CD Jewel Box
Tracklist :
1.Gigante
2.Stai Con Me
3.Simbiosi
4.Straniero
5.Pompatissima
6.Gridalo Al Mare
7.Simbiosi
8.Drive In San Leo
9.Libero-Libero
10.Fuori Di Testa
Line-up
Paolo Morbini - drums
Marco Andreasi - guitars
Stefano Andreasi - keyboards
Adalberto Rizzoli - bass
Guido Priori - vox
IMPORTANT:
PLEASE,
Send us through the "info" - "contact" FORM, the title of your CD!!
if you do not write this info, we can not ship the cd!
IMPORTANTE:
Cortesemente segnalate attraverso il form "info" - "contact" il titolo del CD che avete ordinato e il prezzo!